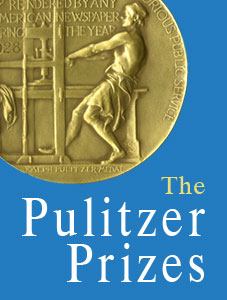 Today, yet again, I will not win a
Pulitzer Prize
.
The announcement is at 3 p.m. EST, this year's twist being that online news sites are also elgible "assuming primarily dedicated to original news reporting and coverage of ongoing stories," and they "adhere to the highest journalistic principles."
Translation: aggregators and Drudge need not apply.
E&P often makes a
good guess
as to the finalists, if you want to look ahead or at 3:01 p.m. check its accuracy.
And, of course, I won't win.